Williams Center Patio BBQ
Join FSA for what has become a summer tradition! Each week, gather your colleagues and come to the Williams Center Patio for a BBQ! Menu includes hot dogs, hamburgers, cheese burgers, turkey burgers, veggie burgers and italian sausage. Combo meals include a bag of chips and a beverage!
Accepting cash, credit cards, FREDDebit and FREDFunds accounts.
Menu: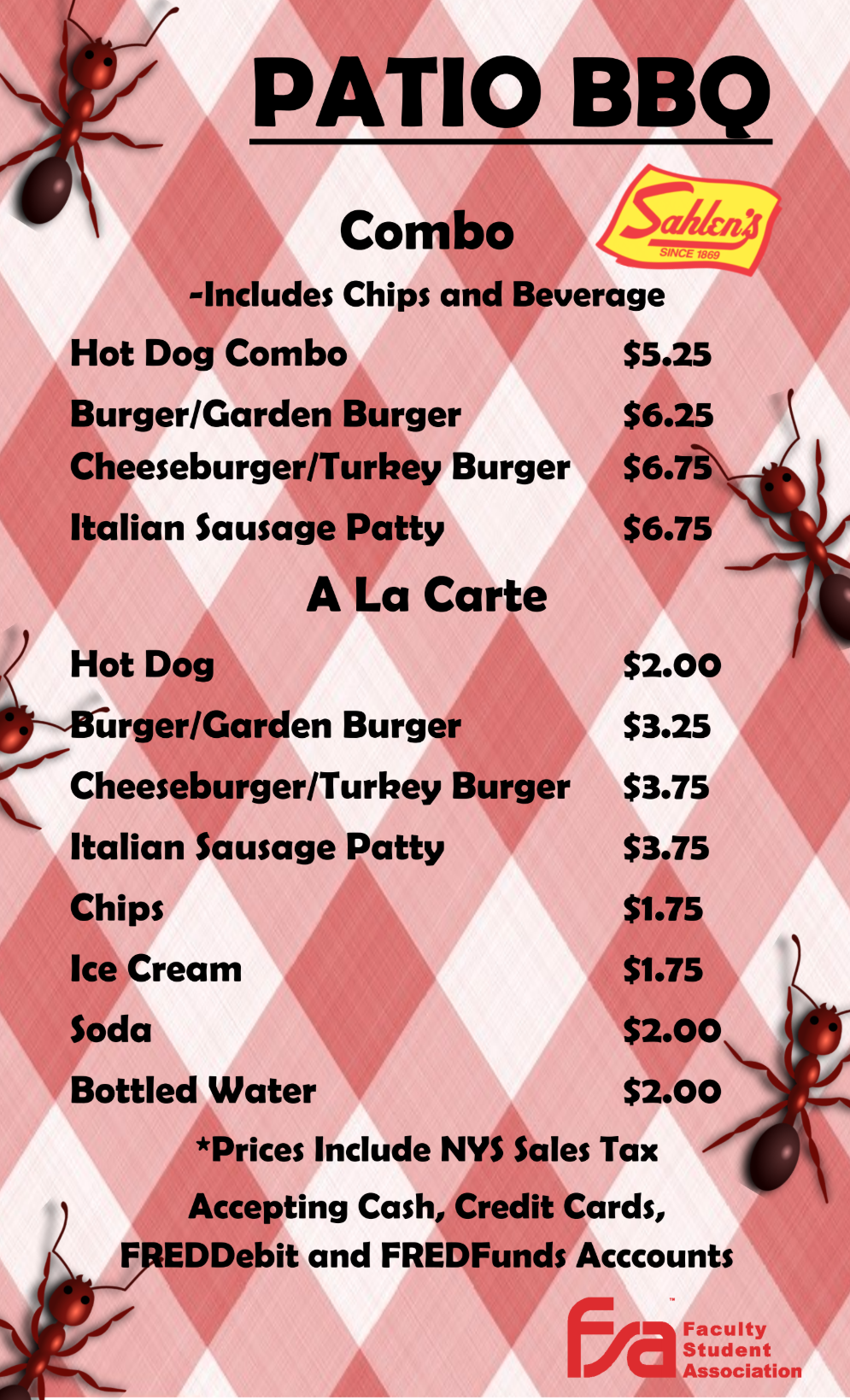 Thursday, August 16, 2018 at 11:30am to 1:30pm
Williams Center, Outdoor Patio
Williams Center, Fredonia, NY 14063