Constitution Day Virtual Speaker: Professor Anthony O'Rourke, J.D.
The American Democracy Project (ADP) is excited to virtually welcome Professor Anthony O'Rourke, JD, to our campus for Constitution Day to deliver a presentation entitled "Pathological Policing and Constitutional Entrenchment." He will discuss police defunding and its connection to U.S. and state constitutions. He will also examine the problems that give rise to the push to defund police and provide a constitutional hook that touches on criminal procedures (e.g., stop and frisk, procedural justice).
*Please register for this event by completing this Google Form: https://forms.gle/7ysASwGHMxnvoH6q7
Anthony O'Rourke is Director of the Advocacy Institute and the Joseph W. Belluck and Laura L. Aswad Professor of Civil Justice at the University at Buffalo School of Law. He specializes in criminal law and procedure, legislation, constitutional law and legal theory. His scholarship draws on work in the social sciences and legal philosophy to identify links between legal doctrine and the institutional arrangements that structure legal decision making. His writings have been published in the Michigan Law Review, the Wisconsin Law Review, the Georgia Law Review, the William & Mary Law Review, the Journal of Criminal Law and Criminology, and other specialty journals. From 2017 to 2019, Professor O'Rourke was an Assistant Federal Defender for the Federal Defenders of New York while on leave of absence from the law school. He continues to litigate pro bono cases at the trial and appellate levels.
O'Rourke received his J.D. from Columbia Law School, where he was a James Kent Scholar. He clerked for Judge Raymond C. Fisher of the Ninth Circuit Court of Appeals, and Judge Louis H. Pollack of the U.S. District Court for the Eastern District of Philadelphia. Prior to joining the School of Law faculty, O'Rourke also worked as an associate at Paul, Weiss, Rifkind, Wharton & Garrison, LLP, and as an associate-in-law at Columbia Law School.
Once you submit your registration, you'll receive the Zoom login information.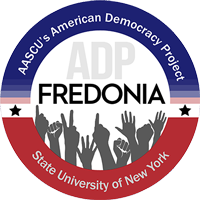 Dial-In Information
Please Register first at https://forms.gle/7ysASwGHMxnvoH6q7
Thursday, September 17 at 4:00pm to 5:00pm
Virtual Event